A&E Checks Into Bates Motel for 2013
ALFRED HITCHCOCK'S HORROR CLASSIC GETS A FRESH TAKE ON THE CABLE NETWORK
By Douglas Pucci

In lieu of producing a pilot episode, A&E Network is going directly to series for "Bates Motel." It has ordered 10 episodes, as pre-production and casting have already begun.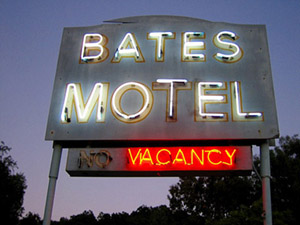 "Bates Motel", developed by executive producers Carlton Cuse ("Lost") and Kerry Ehrin ("Friday Night Lights" and "Parenthood"), is inspired by Alfred Hitchcock's 1960 horror classic film, "Psycho." The series will explore the early years of serial killer Norman Bates, especially with his relationship with Norma Bates, his mother.
"Bates Motel" will premiere on A&E in 2013.