"Marvel's Agents of S.H.I.E.L.D." Named Most Promising New Series

Upcoming ABC drama "Marvel's Agents of S.H.I.E.L.D.," which faces blockbuster "NCIS" on CBS in the Tuesday 8 p.m. hour (but is expected to resonate among young adults), was named The Most Promising New Fall Series by the Television Critics Association (TCA). In its first-ever poll by the over 220 journalists within the organization, also cited among the new series was "Masters of Sex" on Showtime and "The Blacklist" on NBC, which will benefit, no doubt, out of "The Voice" on Monday.
Among the new comedies, a rousing first was "Brooklyn Nine-Nine" on Fox, which received more than twice as many mentions as the No. 2 (CBS' "Mom") and No. 3 (ABC's "Trophy Wife") choices combined. The top pick among the new dramas was "The Blacklist," followed by "Masters of Sex" and "Hostages" on CBS, which faces "The Blacklist" (and returning "Castle") in the 10 p.m. hour on Monday.
Cited among the actors with the best chance of breakout status was Tom Mison of Fox's "Sleepy Hollow" as the No. 1 pick, followed by Rebel Wilson (ABC's "Fun Night") and Lizzy Caplan (Showtime's "Masters of Sex). For additional information on the TCA, please visit www.tvcritics.org.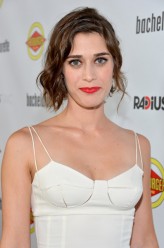 Tagged Marvel's Agents of S.H.I.E.L.D., Masters of Sex, The Blacklist